Elevate & transform your outdoor lounge space
What's a home without the right amount of life and light? TECHNAL®'s Pergola SUNEAL transforms outdoor spaces like terraces, gardens, and courtyards into comfortable and stylish lounge areas. The motorized blades offer shading and ventilation as per need and season. Available in sleek, luxury designs with straight lines, elegant aluminum and wooden finishes in various colour and configurations, these custom-built extensions are the perfect enhancement to your building.
Supply available all across the GCC including Kuwait, Bahrain, Saudi Arabia, Oman and UAE (Dubai and Abu Dhabi)
features
QUICK INSTALLATION

AESTHETIC

HOMOGENEOUS APPEARANCE

MULTI SEASON LIVING SPACE

WIDE RANGE OF CONFIGURATIONS
DESIGN FLEXIBILITY

MULTIPLE COLOR OPTIONS

MOTORIZED BLADES

LED LIGHTING OR SPOTLIGHTS AND VERTICAL BLINDS
COMFORT, SAFETY AND
FINE DESIGN
Elegant design, ideal for both contemporary and traditional constructions.
Protection of the façades and outdoor furniture from sun, dust and rain alterations.
Temperature and sun regulation, for individual housing and buildings extension.
Handling of the blades by remote control and compatible with home auto systems.
Waterproof roof.
Available in multiple colors.
Contributes in reducing energy requirements, especially in summer. It lowers the air conditioning needs for adjoining rooms.
Explore the details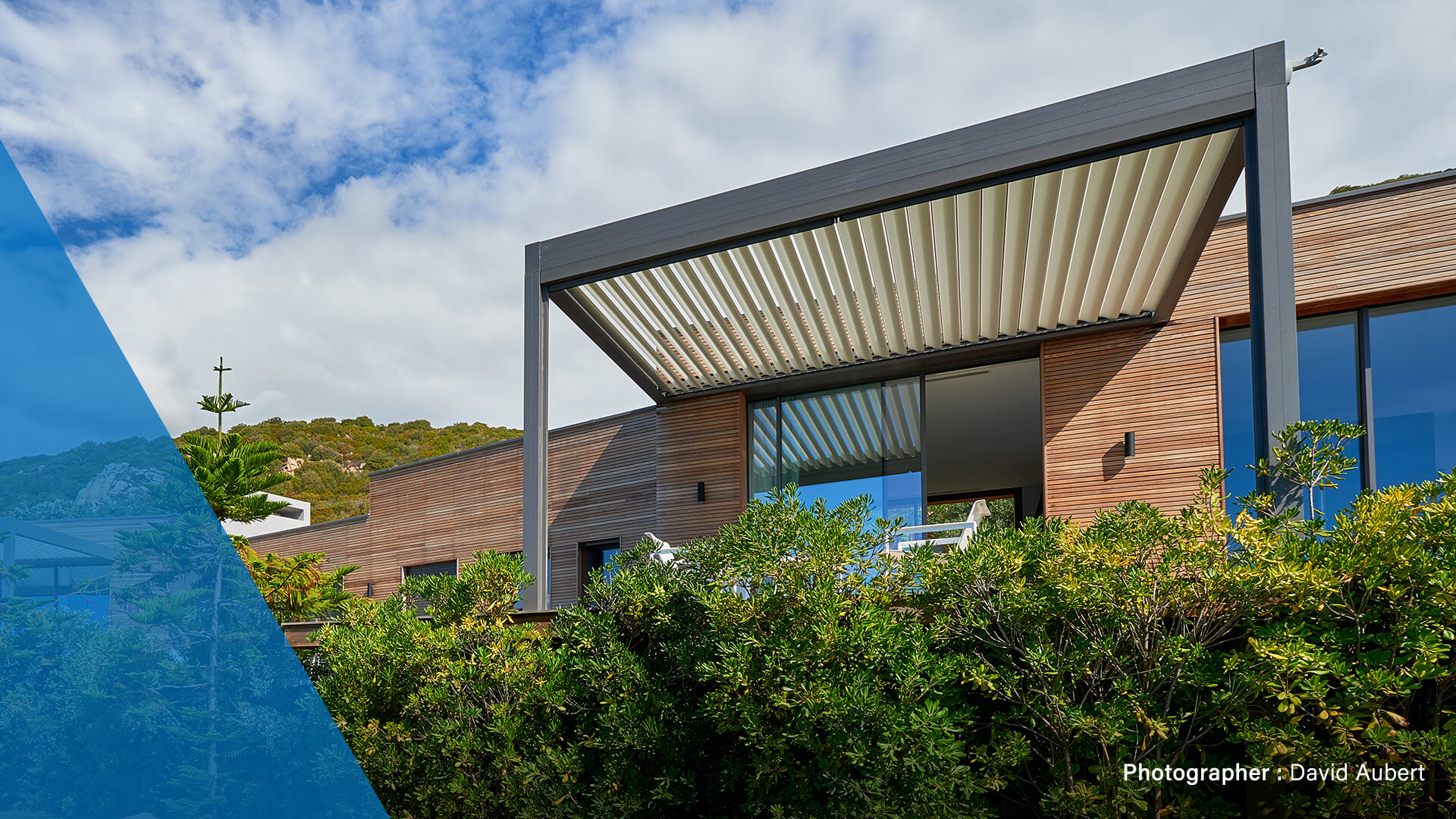 A variety of adaptable configurations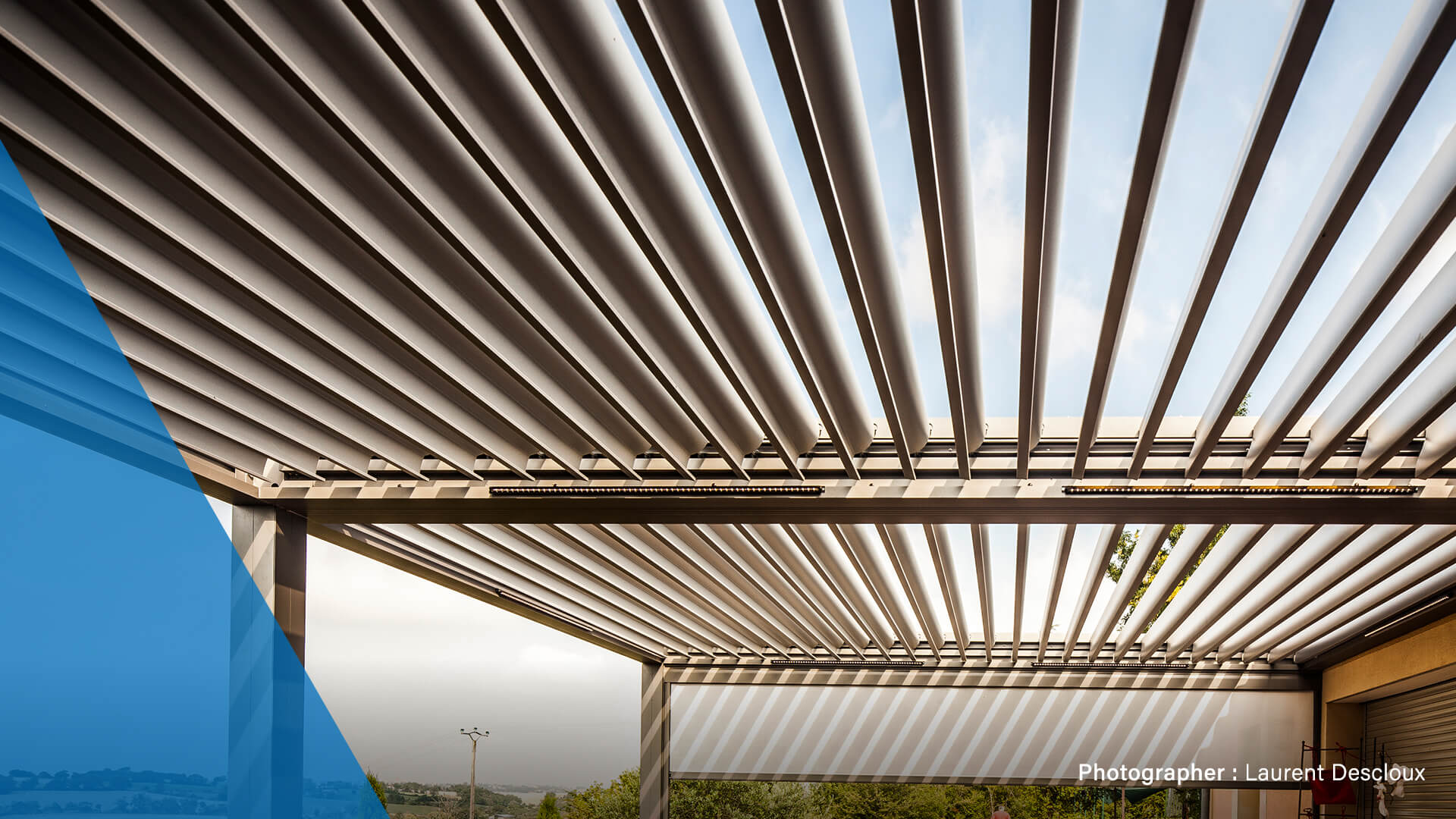 High-performance motors for managing natural light and heat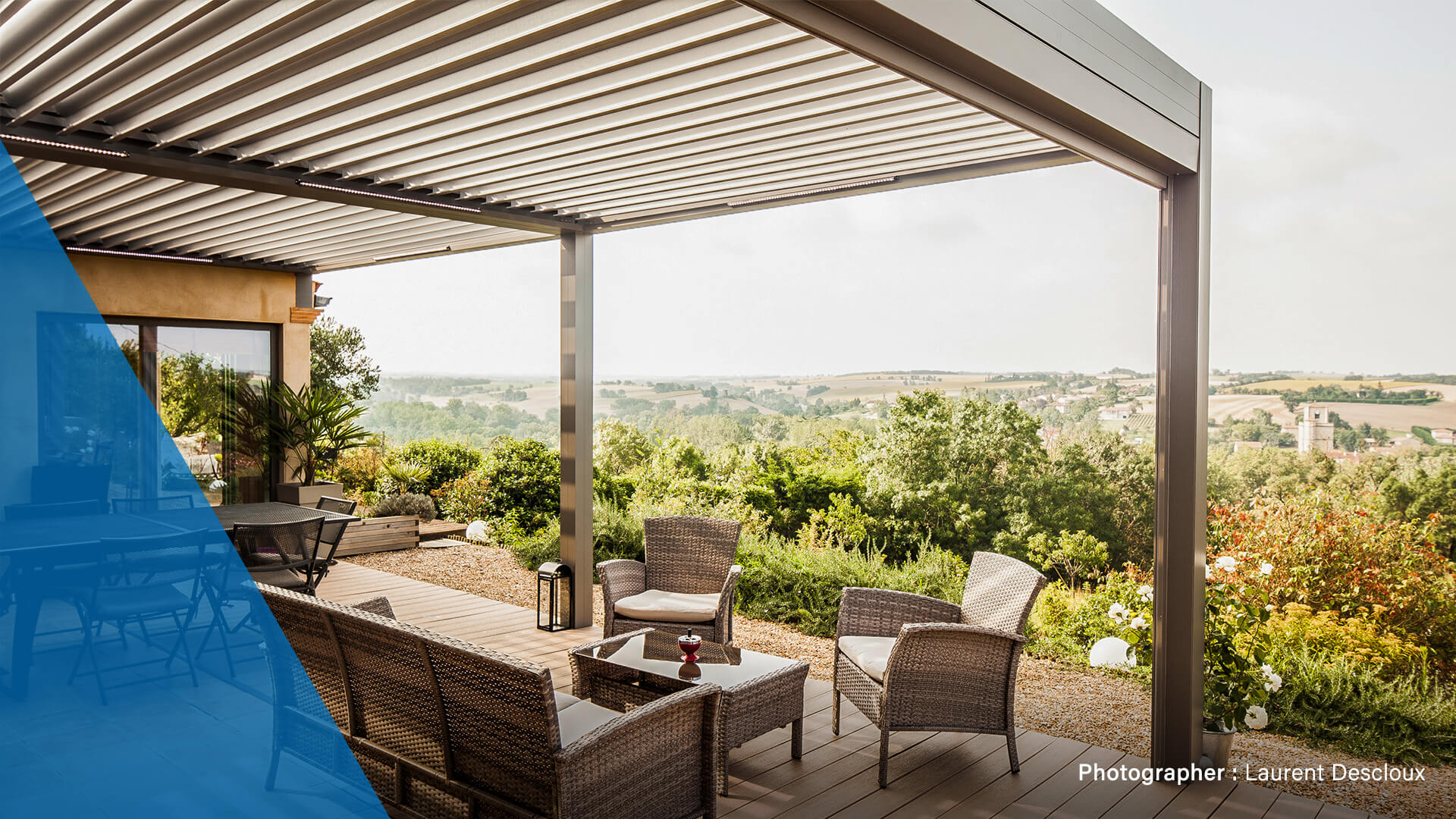 Sleek and modern designs, and color choices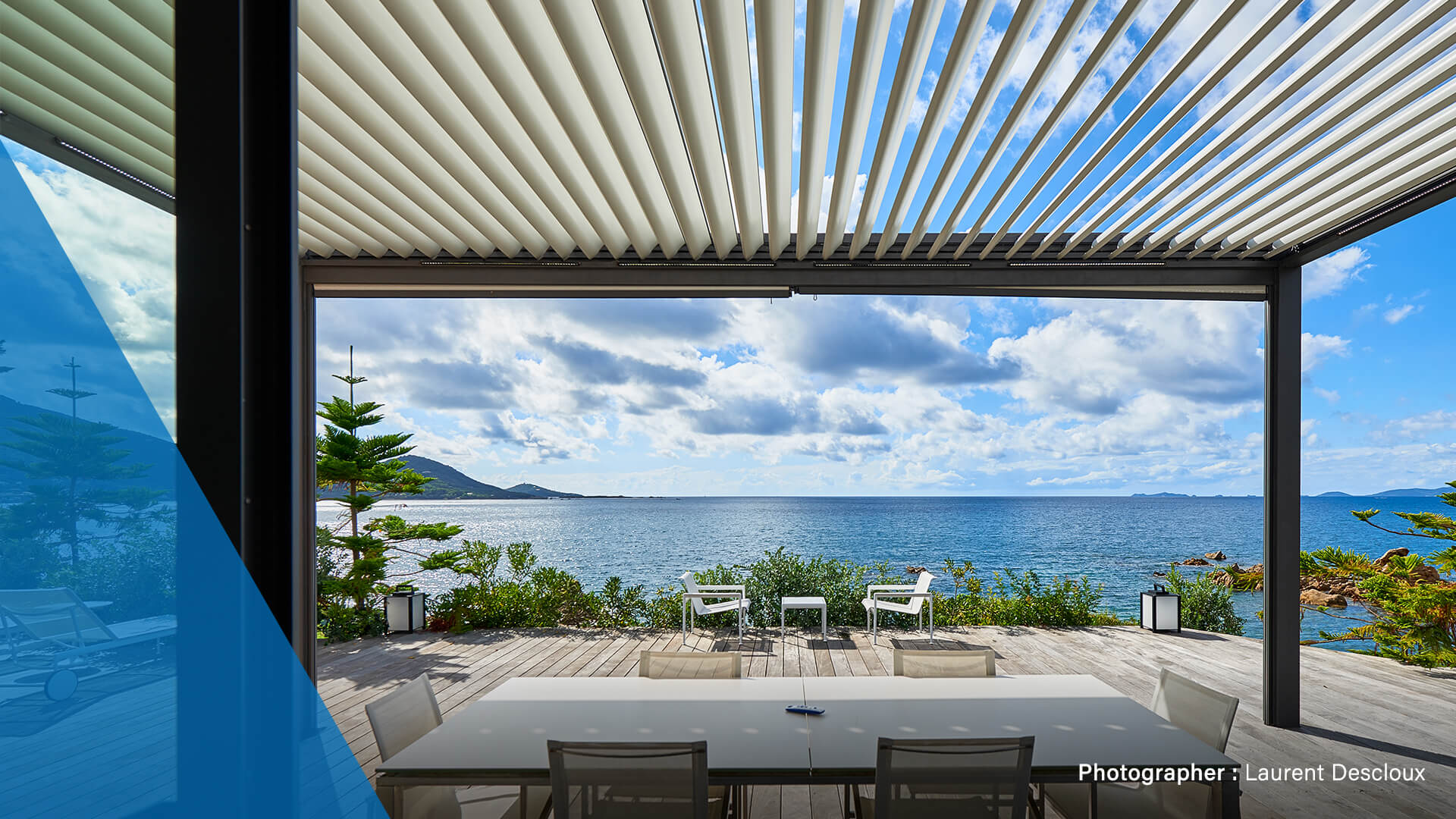 Optimized shading & ventilation options with built-in lights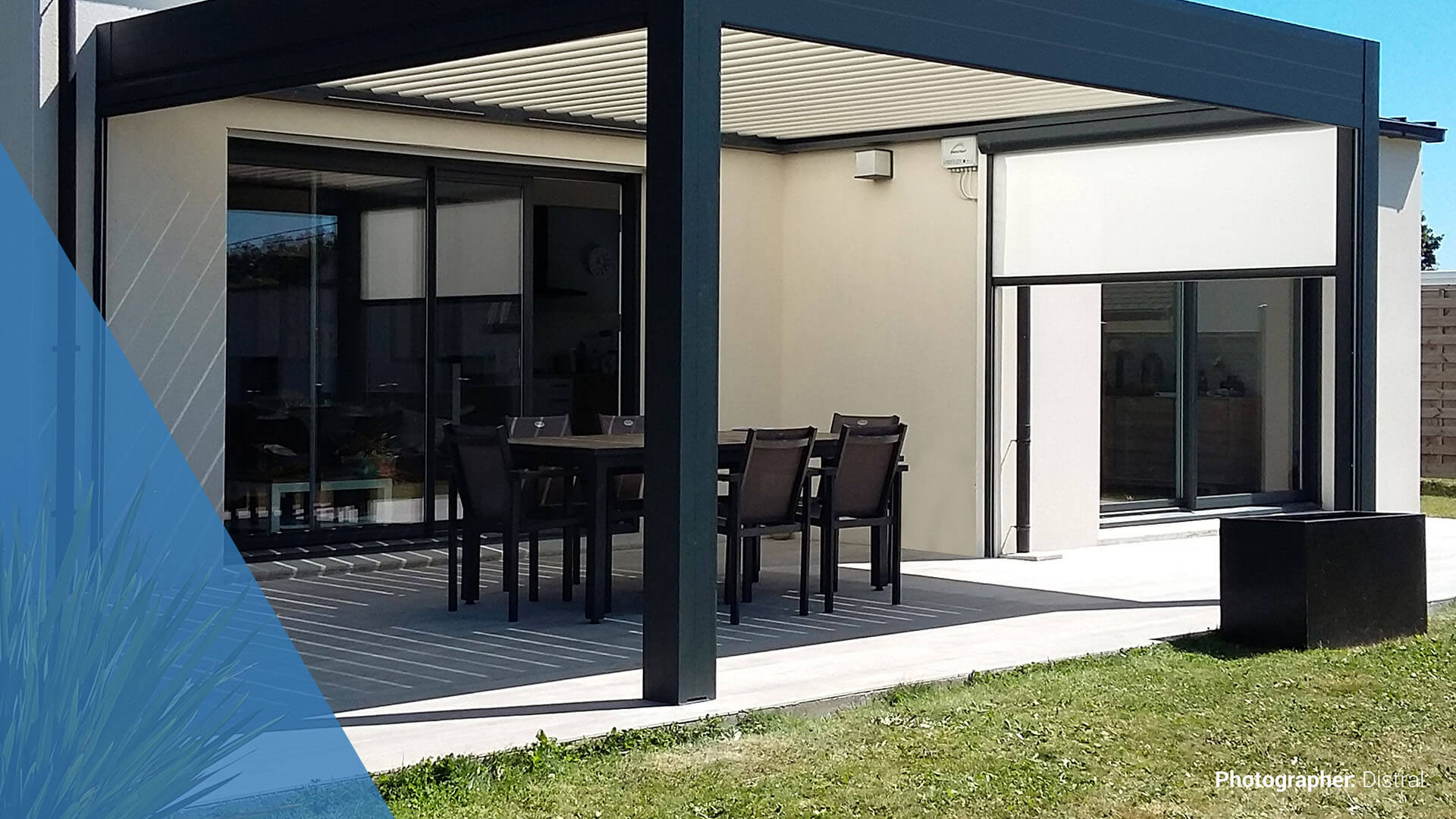 Enhance your shading with built-in screens